The image shows a portion of the small comet lobe, centred on the large depression in the Hatmehit region. The basin and the declining slopes adjacent to it appear to be covered in smooth material, as well as a multitude of boulders of various sizes.
Parts of the neighbouring regions are also visible in this view: the rough terrains of Maftet to the top left; the smoother Ma'at, blanketed in dust, just above and to the right of Hatmehit in this view; and a hint of the Nut region, heavily covered with boulders, on the top edge.
A close-up view on the Hatmehit region, taken with Rosetta's OSIRIS narrow-angle camera on 5 March, was also released last week via the OSIRIS image of the day website. Snapped from a different perspective, the OSIRIS view reveals the other side of the cliff that is featured in the lower part of the NAVCAM image.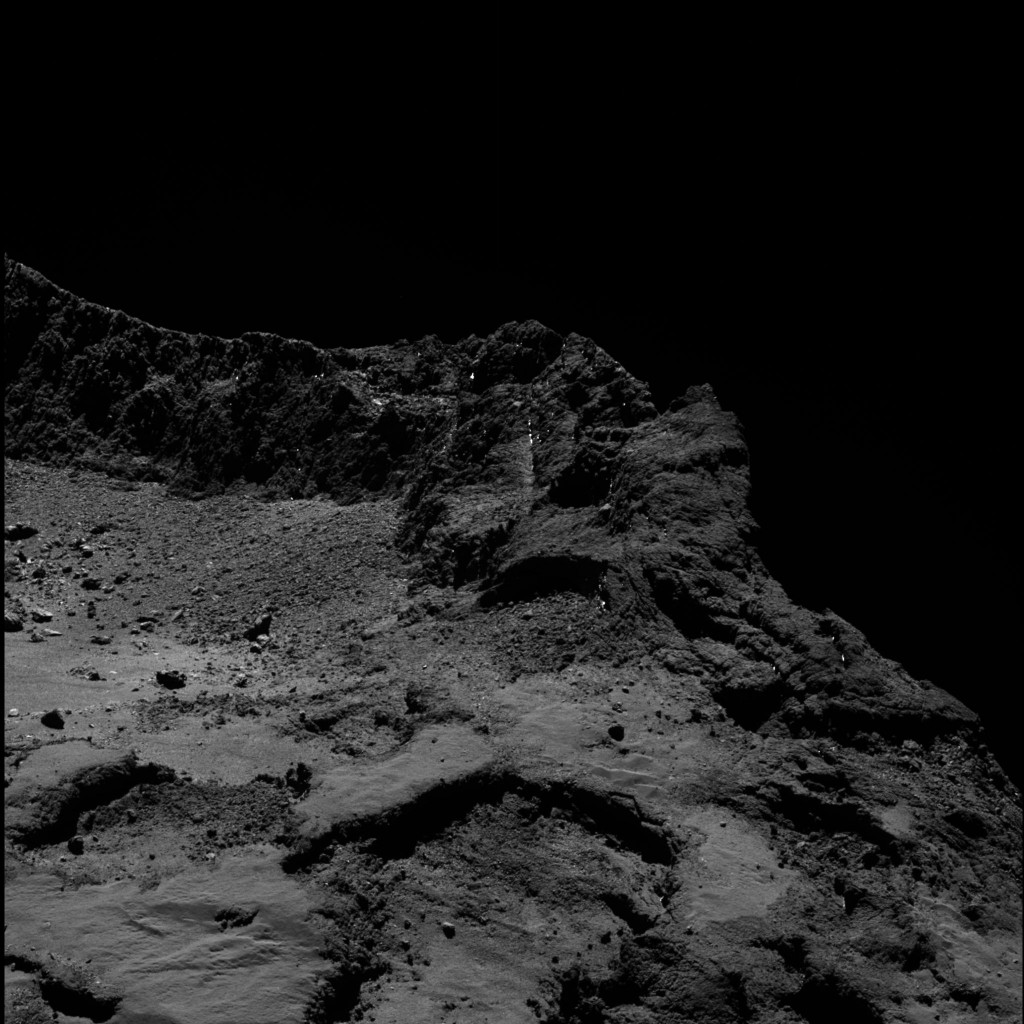 Another narrow-angle camera OSIRIS image, taken on 12 March and released yesterday, offers a beautiful view on more of the comet's boulders, this time in the Hapi region, on the neck of 67P/C-G. In this orientation, the small comet lobe is in the foreground, occupying the central and right parts of the image, while hints of the large lobe and neck can be seen on the left.
On the small lobe, it is possible to see parts of the smooth, dust-covered terrains of Ma'at, with a cluster of boulders close to the edge. The lower left part of the image displays the smooth dust and large boulders sprinkled over the Hapi region, and a small portion of Babi can be seen in the upper left corner.